Best Self Storage Units in Brewton, Alabama of 2023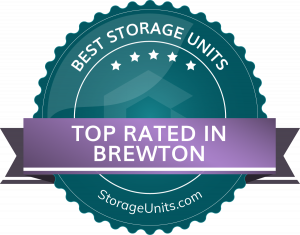 Claim Your Award
In order to pick the top 3 storage units companies in Brewton, we looked at all 29 facilities in the area, including an in-depth review of each company's amenities, features, and customer reviews.
Our Selection Criteria
Our goal is to connect people with the best local storage facilities. We analyzed every single storage facility in the area and rated them based on 30 different variables to pick the best storage unit facilities in Brewton.
Facilities Reviewed

Facilities Curated

Top Picks
1. Customer Service

A record of outstanding customer reviews and service.

2. Amenities

Offers the most important features popular with customers.

3. Location

Multiple nearby facilities for maximum convenience.

4. Professionalism

A reputation of honest and reliable business practices.