A Guide to College Storage
Written by: StorageUnits.com Editorial Team - Published: Nov 6, 2023
Most colleges don't have storage for students, and if they do, it's limited. It also might not be feasible to store belongings at your parent's place, especially if you're out of state or planning to study abroad. That's where college storage comes in. We've compiled all the important information so you can find the best option for your needs — from which features to look for, how much you can expect to spend, and how to maximize your storage space. We even found the top 5 college storage units to give you a place to start.
Key Points
1 Select a storage unit that's the right size for you. Be realistic about the amount of space you'll need to avoid paying for a unit that's too big or struggling with one that's too small.
2 Ask your storage facility about student discounts. Just because it's not advertised doesn't mean they don't offer it. Many companies run seasonal or year-long discounts specifically for college students who need temporary storage solutions.
3 Choose features that you need while avoiding unnecessary costs. Storing household items and furniture in climate-controlled units might be an essential feature, but you may not need to pay extra for a full-service facility.
4 Find a reputable storage provider in your area. To help you get started in your search for a storage unit, we compiled our own top five list above featuring some of the best facilities for college students.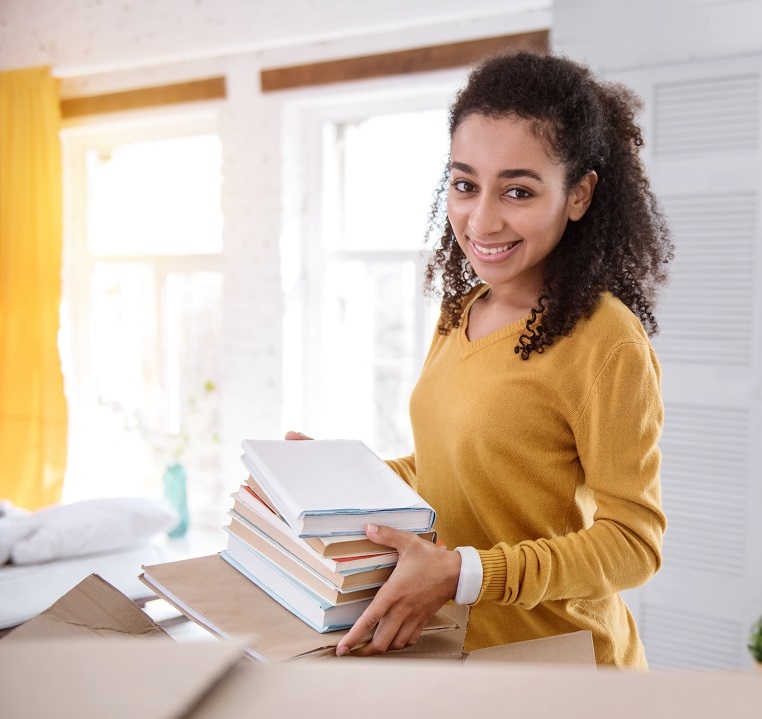 The Benefits of College Storage
Whether you're going home for the summer or planning a semester abroad, most likely you'll need to find a place to store your belongings off campus. Renting a storage unit nearby instead of hauling your things with you or mailing them back home can save you money and hassle. It's generally more affordable to pack everything yourself and move it at your own pace to a storage unit near campus — especially if you're planning to return. Renting moving trucks and shipping large items can get expensive very quickly. Storing your things local to your campus keeps expenses to a minimum.
What Should You Look for in College Storage
Storage size
| | |
| --- | --- |
| 5 x 5 | About the size of a walk-in closet, this 25-square-foot unit can hold a few pieces of furniture (twin bed, desk, chair) and some boxes. The height of each unit will determine how high you can stack your items. The more vertical space you can take up the better, so you can maximize all the space you're paying for. |
| 5 x 10 | At 50 square feet, this unit could hold the contents of a midsize bedroom. More space means larger furniture, more boxes, and an easier time making sure it all fits. Again, depending on ceiling height, this size could be your best bet if you have more items with you than what typically fits into a small dorm room. |
Costs and student discounts
When determining cost, each storage unit company is different. Typically, the cost will depend on the size of the unit, how long you need it for, the services they provide, and where it's located. Most month-to-month storage units for the sizes listed above can range from $50-$100 per month depending on where you are. The cost of living in a certain state or city affects the prices you see. Larger cities with more people creates a higher demand and in turn a higher monthly rate, but be sure to ask or check regularly for special offers that can oftentimes score you a "first month free."
Prices tend to change with the seasons too. The majority of people move in the warm spring and summer months which may drive prices higher as the demand grows. In contrast, the fall and winter are considered slower and may result in a drop in rates. Think about securing a lower rate in a slower month to keep costs down.
If your local storage facility is too high for your budget, take note that many companies offer college student discounts throughout the year. When doing your research, call the location and ask if they have any discounts for current students.
Check out these two student discounts:
Consider climate control
Storage units that have climate control are usually best for storing household items, documents, and furniture. It's like keeping your things in a closet inside an air conditioned or heated home. The temperature is regulated so that it stays at a consistent level, preserving anything stored inside from extreme highs and lows of temperature which can lead to warped furniture, moldy mattresses, and cracked plastic. The protection from the elements also reduces moisture buildup which can lead to all kinds of additional problems. An added benefit: If you and your friends or family are doing the heavy lifting to move in and out of the unit, you won't be sweating in the heat or freezing in the cold.
This may not be a concern for some, but should be considered for locations that experience extreme weather. Sweltering summers and frigid winters can take a toll on whatever is in your storage unit if the environment is not controlled. There is usually an additional cost involved with climate-controlled units, but it may be worth the investment if it means saving your items from preventable damage.
Unnecessary add-ons
While things like climate control and personal locks can be essential to your storage unit, there are additional services you probably don't need to be paying for. Many companies offer 24-hour access and roll that fee into the overall price. If you're leaving your belongings for long periods of time, like on summer vacation, you probably don't need to pay for 24-hour access.
There are full-service storage units that can help you move and pack, provide photographic inventory, and even allow you to request items from your unit to be delivered to you. While very convenient, these services cost more than your average self-storage. Make sure you know what you want and need so you don't overpay for things that aren't necessary.
Onsite environment
Once you figure out what you need on the inside of your unit, it's important to consider the overall environment. You probably want to make sure your unit is protected from the possibility of pests and rodents. If you're leaving your items over a long period of time, that can be the opportunity for unwanted creatures to infiltrate and potentially damage your belongings. The facility may not be upfront on their website about how they manage these possible issues, so be sure to ask questions about their protocols.
Most storage facilities have a manager onsite at all times during business hours. This adds another layer of security and customer service. Someone can be present to monitor the premises, report suspicious activity, and be there to answer questions or help with technical problems. On the other hand, some facilities may not have a manager present during later hours or at all. Determine how important this factor is before you commit to a rental agreement.
Other things to consider
One factor you may not want to compromise on is safety and security. It's important to have the assurance that your things are protected and that you feel safe getting to your items. If your facility has 24-hour access, it might be best to go during hours when someone is onsite and available to help you if you run into issues with your unit. Whenever you make a trip to your unit, make sure you're aware of your surroundings and bring someone with you, preferably during daylight hours.
Insurance is also important. No matter how good the storage company is, things can go wrong, from burglaries to fire or flood. Most self-storage places require you to have insurance. If you've been living in the dorms, your belongings may be covered under your parent's homeowner's or renter's insurance policy, so check there first. If not, you may be able to pay for insurance through the storage facility. Either way don't store anything valuable in the unit.
The Top Storage Facilities for College Students
In our search across the U.S., we compiled a list of storage unit companies for you to consider. These companies have solid track records of satisfied customers, affordable rates, and student discounts. As mentioned before, rates fluctuate depending on season and location, so we won't be comparing or providing specific cost information. You'll find that most facilities list the current pricing and availability on their websites.
Best Nationwide Services
CollegeBoxes by U-Haul

Available in 46 states and over 400 schools, CollegeBoxes by U-Haul offers great services specifically for college students. While they don't provide all services at each school, if your college is on their list you can check to see what they can do for you. Some of their offerings available include packing supply kits shipped to your door, ship-to-school services, summer storage, and study abroad storage. They will even ship internationally.
Best for Moving and Storage
Two Men and a Truck

Two Men and a Truck have done their research into what college students need in a moving and storage company. Their college mover teams know how to navigate school campuses and moving in and out of dorms, but they'll help you with off-campus, fraternity, and sorority housing too. You can really tailor their services to your needs, with as much or as little help as you want. Not only will they help you move to or from school, they also offer storage options for select locations.
Best Summer Discounts
CubeSmart

Depending on your location, you can get a great deal with CubeSmart's summer storage prices specifically for college students. Their search feature allows you to look for storage facilities in the area you need at a reasonable price. You can make a no-commitment reservation for free and start a monthly rental lease when you're ready, only paying for the time you need. They make it easy and low risk, allowing you to change dates and sizes even after making a reservation.
Best Climate-Controlled Units
Public Storage

Public Storage has put in the work to provide a climate-controlled option for the preservation of your belongings while you're away for the summer or studying abroad. As previously mentioned, not only is this beneficial for the time the items are in storage, but you can enjoy a comfortable temperature as you move and stack items in or out of the unit. They also provide a lot of great information on their website with how to make smart packing decisions to prevent damage during storage.
Best Month-to-Month Rentals
Extra Space Storage

Extra Space Storage makes it easy for you with their efficient and informative website. You can compare the prices of their storage facilities in your desired area across their locations in 41 states. They offer several types of storage units, including those that have climate control. If you need something sooner than a future reservation date, with their rapid rental option you can sign your lease online and receive a gate code to go straight to your purchased unit.
How to Maximize the Space in Your Storage Unit
What's the best way to pack and store common pieces of dorm-room furniture?

Furniture items should always be placed in the storage unit first, along the back wall and prior to boxes and other containers being placed in the unit. Mattresses should be stored standing up and flat against a wall with boxes or other furniture placed up against it. This prevents the mattress from sagging. Disassemble furniture as much as you can and use the negative space creatively. For example, you can fill dresser drawers with small items or boxes.

To retain the integrity of furniture and mattresses, these pieces should be wrapped in stretch tape/plastic wrap or moving blankets, which helps keep moisture and dust away. But, if you don't have a climate-controlled unit, you may want to avoid plastic wraps — the lack of airflow can cause moisture to become trapped and create a moldy situation.

How should boxes be packed for space efficiency?

Think like with like. The goal is to maximize your storage unit space. When stacking boxes, you want to place the same size boxes on top of each other. Be sure to only stack boxes that are completely full. Boxes that are not full will ultimately cave in over time if another box that is heavy is placed on top of it. Heaviest boxes should be on the bottom.

Also, don't forget to label everything clearly. Consider creating an inventory of your items with a color-coded spreadsheet and matching colored tape to keep track of what exactly is in each box. This will make unpacking much faster and easier.

What packing supplies are needed and where can they be found cheaply?

A great place to start looking for packing supplies are online marketplaces, such as Facebook, Craig's List, and local marketplace pages that offer free or reduced price secondhand items like boxes and bubble wrap. Often, people post these items after a move instead of throwing them away. If you're looking for new packing supplies, you can find moving boxes for a reasonable price at stores like Walmart where they sell kits that include multiple sizes. U-Haul has a program for recycling moving boxes with reuse centers for people to "take a box, leave a box." Not only is this a cheap option, it's very environmentally friendly which is a bonus.

What other tips should college students using short-term storage know?

Be sure to wrap anything that is liquid in some sort of sealable container or storage bag before placing it into a box. There is nothing worse than a shampoo or mouthwash leak that saturates a cardboard box and possibly ruins furniture or important belongings. If your storage unit is not climate controlled, invest in moisture absorber packets or containers to alleviate possible dampness in the unit. Lastly, keep priority in mind. If you need access to certain items during your rental term, pack those items up front.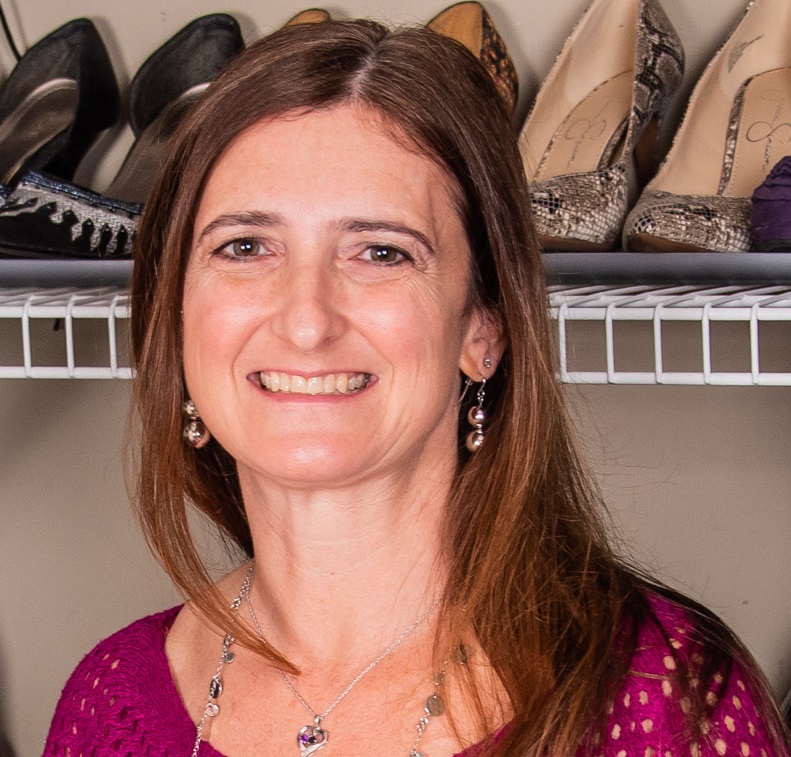 Ali Tedeschi is a professional organizer with 7+ years helping homeowners and businesses achieve peace of mind in the spaces that they live and work. Since 2019, she's operated H.O.M.E by ali® where she offers general home and business organization services as well as helping those looking to downsize or prepping to move. She loves empowering clients to overcome the organization tasks that at first seem overwhelming. It's this partner-centric approach that helps maintain her many repeat clients.