How a Storage Unit Can Make Moving Easier
Written by: StorageUnits.com Editorial Team - Published: Sep 22, 2023
Moving an entire household is a huge operation. Even if you're transitioning from one small apartment to another, every single item needs to be packed and accounted for. It's a complicated process, but one way you can simplify it is by securing a place to store all of your items before and even after your change of address. We'll go over how a storage unit can help you streamline your tasks, and we'll give you essential tips for an easy move.
A Storage Unit Can Simplify Your Move
Storage facilities can provide a secure and sometimes climate-controlled environment to act as a go-between while you're relocating. If you're moving within the same town or area, a storage unit could be the best way to move at your own pace. You can gradually bring boxes to your unit and keep them there until you're ready to move everything into your new place, again moving on your own timeline.
If you're using a moving truck, you can strategically organize all of your boxes and items in the exact order you'd like to have them placed onto the truck. Disassemble all your furniture and remove it from your home yourself to store it safely, ready and waiting for moving day. Get all of the nonessentials out of the way so you have room to do any final cleaning or make those last-minute repairs and touch-ups.
You might have to move in the middle of a stressful life event, or maybe your new job's start date doesn't line up with the end of your lease. In cases like this, a storage unit can be a crucial resource. You can use it to store all of your belongings in a safe place while you stay in a hotel or a friend's guest room. Renting a storage unit can give you some peace of mind, knowing you have a stable place to keep your things during unsettling times.
10 Essential Tips that Make Moving Easier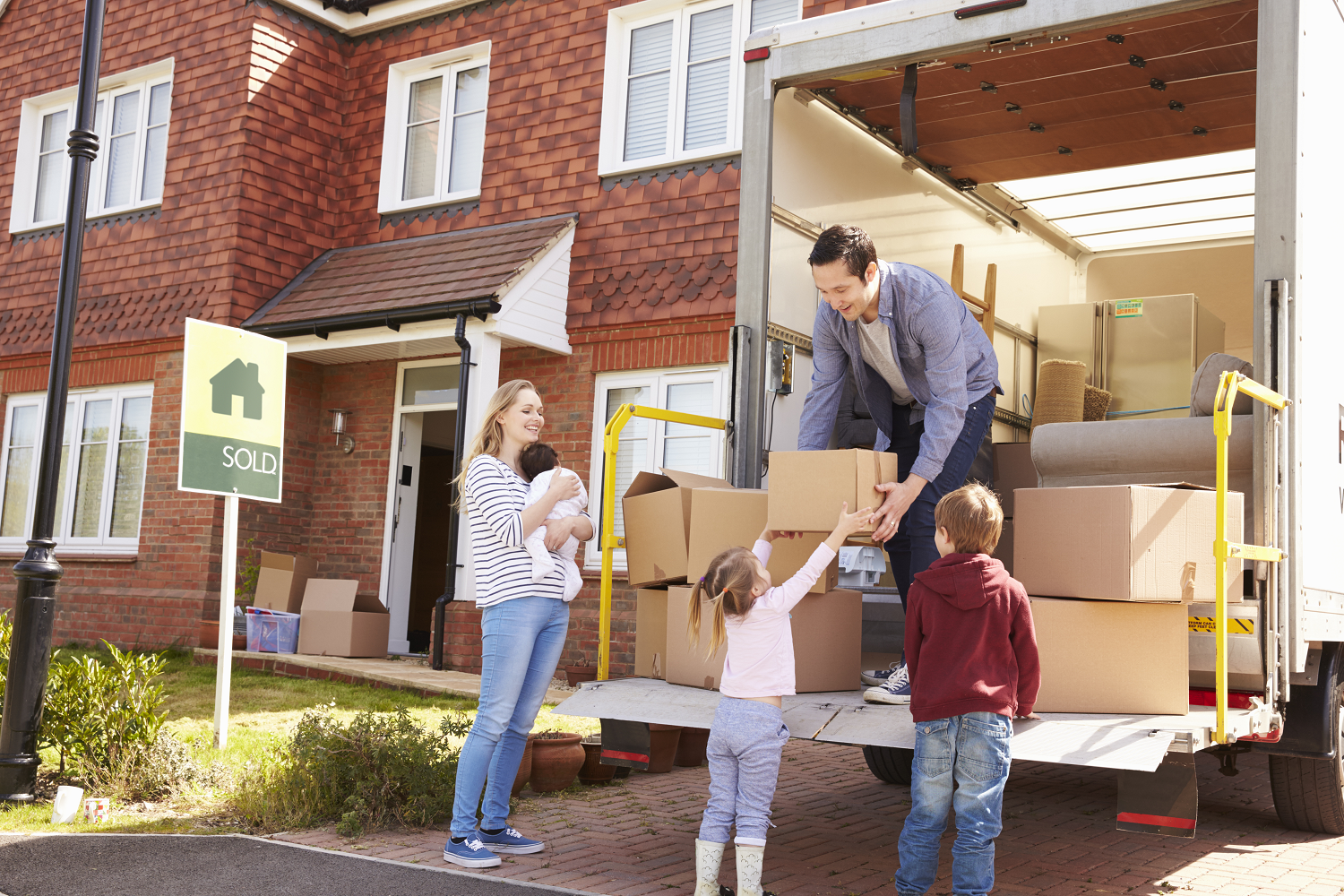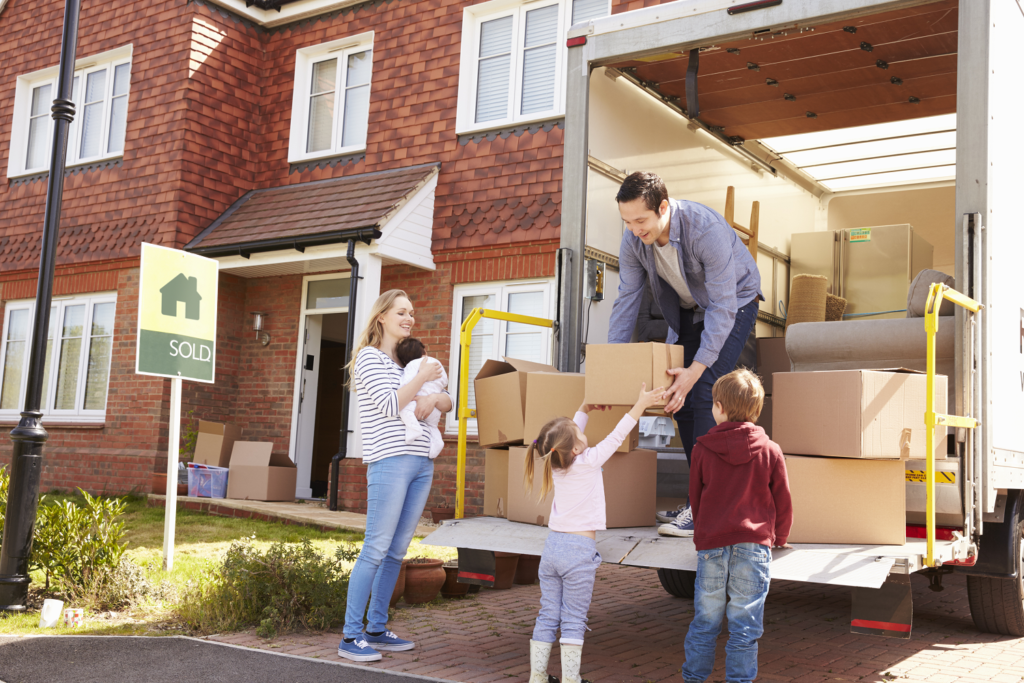 1. Prep and plan early.
Set aside some time to nail down the logistics for the entire moving process. Be sure to reserve and secure a storage unit or moving truck as soon as you have your move date because availability can be limited. If you're renting, the landlord may have a move-out policy that requires you to give written notice within a certain number of days, so be sure to check your lease. Call utility companies to end or transfer services, and notify the post office of your address change as soon as you get your new address.
2. Take your time.
Even if you plan everything out to the tiniest detail, it may still feel like there's not enough time to get it all done. Pace yourself. Set up a schedule and assign a room for each week so you can take steps toward your goal, one day at a time. Consider packing and storing items that you won't need in the time leading up to the move. Putting your items in a storage unit will keep them out of the way as you pack and clean, and everything will be ready to go when the moving truck arrives.
3. Donate to minimize.
Depending on how long you've been in your current home, you've likely accumulated more things than you realize. As you're preparing for your move, do an initial sweep of your belongings and identify the things you're ready to let go of — and be honest about what you really need as you think about moving into your new place. After you've gone through every room, closet, and drawer, gather the items you've decided to pass on and take them to the nearest second-hand store. Having a storage unit can make this process easier because it allows you to organize and minimize your items in a space away from your home.
4. Gather documents and devices.
It's best to keep all forms of identification, certificates, social security cards, and important documentation in a box that is easily accessible during your transition. Anything that you need in relation to your work, real estate, rental agency, or schooling should be kept on hand and easy to get to. You should gather any chargers, laptops, tablets, consoles, and remotes you want to take with you and put them in one easily accessible place as well.
5. Stock up on supplies.
If you're a tenant at a storage unit facility, you could get a discount on moving supplies like boxes, tape, bubblewrap, wrapping paper, and more. You'll probably need more boxes than you think — and be sure to get a wide variety of sizes. Score some free boxes from local businesses or check out places like Craigslist or Facebook Marketplace to see if anyone is giving away their old boxes. Consider what you'll have to move and decide if you need heavy duty equipment like dollies, hand trucks, and tie downs.
6. List, label, and color coordinate.
Use your supplies to organize the move with as much detail as you want. You can create an entire inventory of your home with checklists, color-coded labels, and detailed descriptions. At the very least, be sure to write a list on the outside of the box of what's inside and where it needs to go. If you plan to keep your items in a storage unit before you move, arrange the boxes or items you need first in the back of your unit and those you need last in front. When the moving truck gets to the unit, loading up will be a breeze.
7. Pack smarter.
Approach your packing with a strategy. Optimize how you use your boxes by following size guidelines. Small and medium boxes should hold heavier items, whereas large and extra large boxes should be used for light or awkwardly shaped items. Pack your clothes and hangers at the same time. The best way to move clothes on hangers is to use a wardrobe box, garment bag, or large plastic bags if you can move and store them safely. If you run out of bubble wrap or wrapping paper, use your towels and bedding to cushion fragile things and fill up empty space to avoid breaking items.
8. Maximize your space.
Once you've packed up all the boxes, it's time to bring your strategic thinking to the storage unit or moving truck. Again, consider what you want to be first on and off the truck to give yourself a starting point, then work backward in order of priority from there. If you emptied your dressers, use the empty drawers as small boxes to hold the random things you'll find on move-out day. Stack boxes heaviest to lightest, and pack items in the negative space between table legs, chair legs, and bookcases.
9. Protect your belongings.
Even if you're just moving across town, the best way to move fragile items is by packing them properly. Wrap plates, mirrors, and glass picture frames with bubble wrap and pack them vertically. Glasses, bowls, and mugs should be wrapped in layers of paper. Use blankets and pads for furniture, and protect mattresses with plastic covers. If you need a safe place to keep your things between homes, consider renting a storage unit. These facilities offer protection from thieves, the elements, and pests.
10. Simplify moving day.
Clear your schedule for the time you think it will take to load up your belongings, clean house, and store or unpack the truck. You need to be able to focus solely on the giant task that is moving day. It's always worth asking for help in advance from friends or family to get more hands on deck. Pack meals or make it an easy dinner and plan a pizza night.